PÄIVYT NIEMELÄINEN
Helsinki - Finland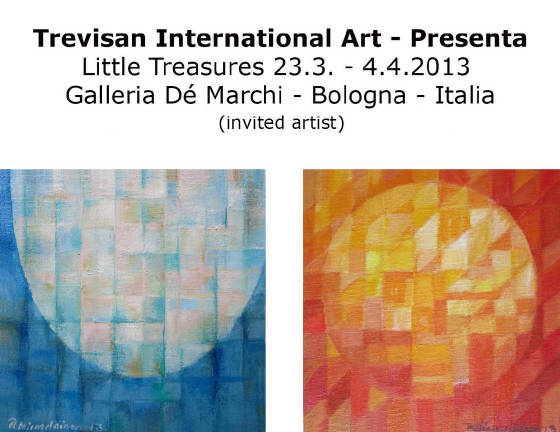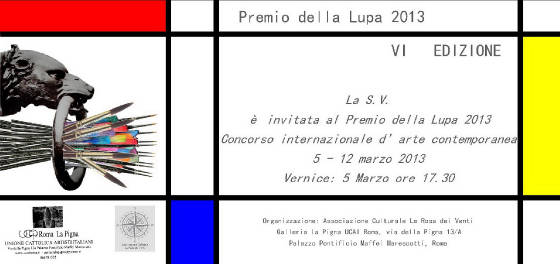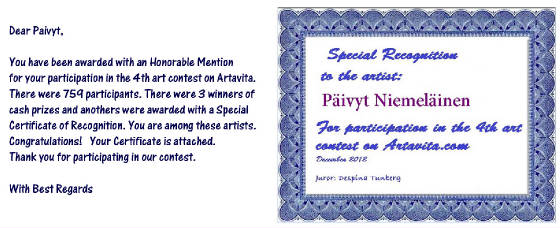 Triennale de Paris 9.1.-26.1.2013
Paris, France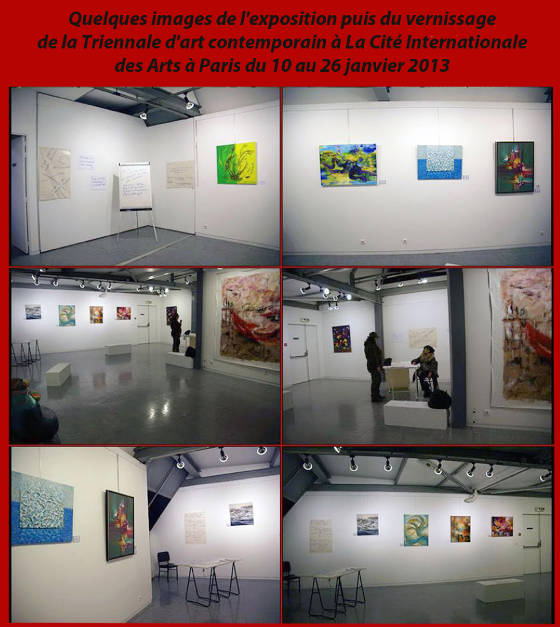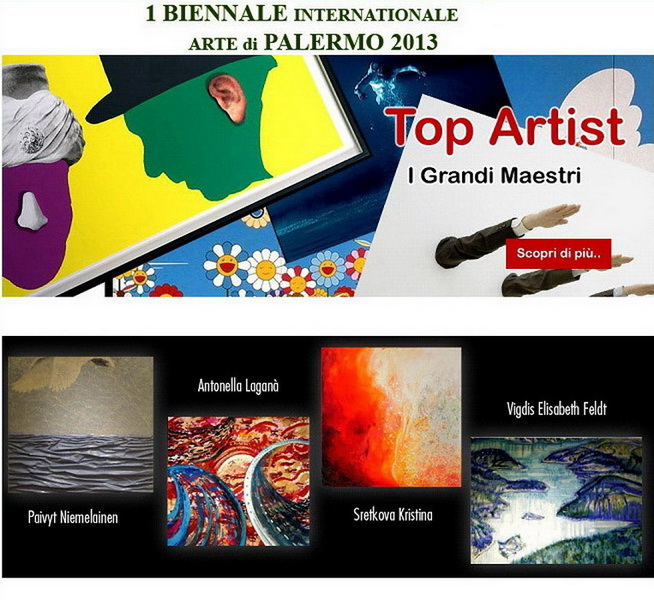 Helsinki Fair Centre
ArtForum 25.-28.10.2012
Helsinki, Finland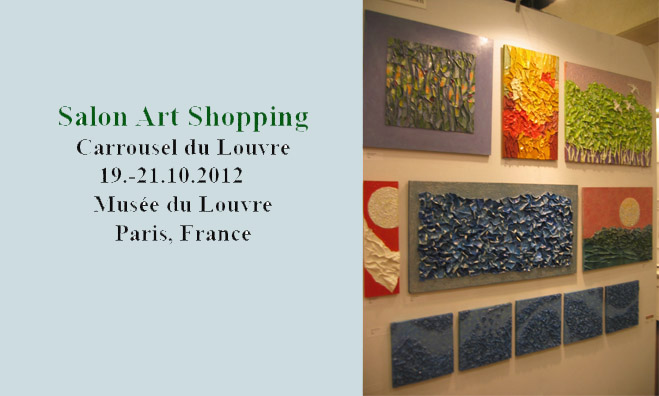 Society of Finland Artists
Media Gallery Sanomatalo 2.-14.10.2012
Helsinki , Finland
"Reflections"
Society of Viipuri Artists 82. years Anniversary
Heinola Art Museum, 29.9.-4.11.2012, Finland
EXHIBITION IN NEW YORK
27.01-28.02.2012
Amsterdam Whitney Gallery, New York
CHRISTMAS EXHIBITION
Gallery Broms 25.11.-18.12.2011
Helsinki, Finland
THE LATEST INTRODUCED

ArtForum 27.-30.10.2011
Helsinki Fair Centre, Finland

Salon Art Shopping

21.10.-23.10.2011

Carrousel du Louvre, France
JORVI EXHIBITION

3.10.- 22.10.2011
Jorvi - Espoo - Finland
EXHIBITION
5.11.-28.11.2010
Galleria Broms, Helsinki - Finland
E X H I B I T I O N
"Nordisches Licht" - Reliefgemälde
07.10.-05.11.2010
Finnland Zentrum, Berlin, Germany


41-YEAR'S EXHIBITION

29.9.-11.10.2009

Finland Artists Association

40-YEAR'S EXHIBITION

22.10.-3.11.2008

Finland Artists Association, Helsinki

Päivyt Niemeläinen had an exhibition, in France


from 1.5.2008 up to 26.5.2008
The exhibition was held in St Paul de Vence near to Nice city.
EXHIBITION
31.1.-26.2.2006
REQUIEM NUORELLE ELÄMÄLLE
syventyy emotionaaliseen ja myyttiseen maailmaan lähtökohtana elämän
ja kuoleman erottamattomuus. Ilmaisu keskittyy väreihin ja niiden
voimaan, olennaisena rikasta symboliikkaa sisältävä punainen.
Maalaustekniikka edustaa kuvataiteen varhaisvaiheita.
Työt on maalattu väripigmenteillä liuottimena veri vedellä laimennettuna.
Verivesi-pigmentti maalauksia ¤ Bloodwater-pigment paintings
| | | | |
| --- | --- | --- | --- |
| | | | |
| | | | |
|   |   |   |   |